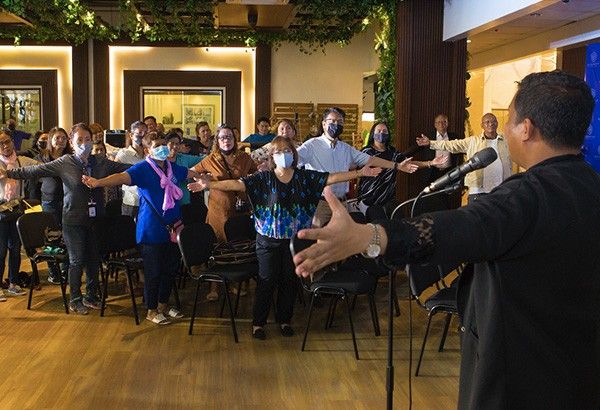 MANILA, Philippines — The loss of a loved one is always a painful part of life. Each person deals with grief differently, said grief counselor, psychologist and book author Dr. Philson Manuel.
In a wellness talk that he gave recently at Aeternitas Chapels and Columbarium titled "Lingap: Self-care in the time of grief and loss," he explained that with grief, there is no cookie-cutter approach, no timeline, and it could be complicated and overwhelming. "It is not a linear process, there is no formula. You can't say that you will cry for 30 minutes and then you will be okay."
The hardest parts of grieving are felt during the first week of a loved one's passing away, he said. That's the time reality sinks in with the realization that you can no longer be with that person. The first year is also challenging because of events and milestones that can really make you miss the loved one. Imagine, birthdays, anniversaries, Christmas and New Year's Day that you used to celebrate with that person.
Manuel added, "You can't say, in two months okay na ako. For some clients, it takes five years before they can say they are okay. It will take as long as it takes."
Manuel quotes Marvel character Vision who said, "'What is grief, if not love persevering.' 'Yung pagmamahal mo sa tao andun pa din, your love endures and that is why it hurts. Because wala na 'yung physical presence nu'ng tao."
Read the full article here.